iWi Collaboration - The Original Superfood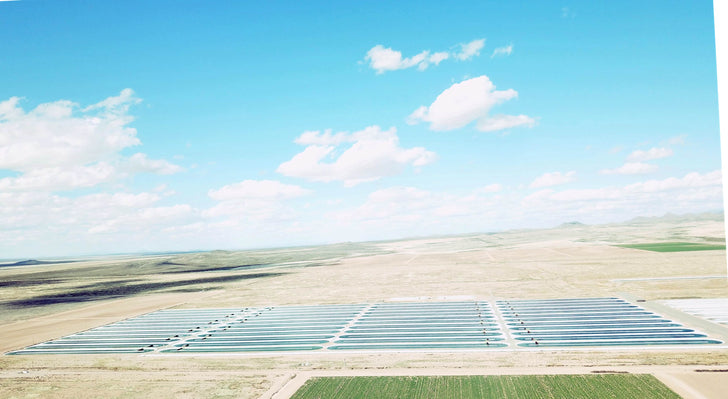 iWi Sponsors Our Work in Kenya
We want to thank our partners and particularly iWi for sponsoring our work in Kenya that kicked off the Global Jersey Exchange. iWi provides 100% vegan, and all natural Omega-3 supplements, and we're proud to work with a company that shares our passion for health, sustainability, and athletic performance. Watch the video below to learn more about our work with iWi:
About iWi
iWi (pronounced ee-we) means tribe in Maori. Their name is rooted in the belief that we're all one tribe on this planet - and a growing tribe at that. Did you know that our global population is set to reach 10 billion by 2050? At this rate, our current food systems can't support our population growth without ruining the planet we all live on. iWi has a solution.
Sustainable Planet
Did you know that about 70% of the planet's available fresh water goes toward crops and raising livestock? iWi is pioneering a new approach to sustainable food cultivation using only saltwater, sunshine, and renewable energy.
Set in rural areas of West Texas and Southern New Mexico, iWi is growing algae - an ancient food that helps us absorb more of the nutrients we need to thrive. Their algae farms yield more essential amino acids per acre and gallon of water than traditional plant or animal based farming. Plus they don't disrupt marine ecosystems, and this sustainable approach helps our planet preserve a vital resource: Fresh Water.
Sustainable Supplements
As an athlete, do you ever wish you could take a supplement that is good your body, your brain, and doesn't keep you out of the Hall of Fame? iWi algae-based Omega-3 is designed for everyday health and wellness, particularly Heart Health, Brain Function, Cardiovascular Health, Cognitive Health, Immune System Response, and Joint Health. Their innovative product is absorbed by your body 50% better than fish or krill oil. This means more omega-3 goodness for your heart, joints and brain in one vegan, sustainable pill. 
That's planet-based nutrition. Learn more about iWi's products.
iWi in the News
iWi's revolutionary approach to sustainable food cultivation has been featured on CNN, Wall Street Journal, and Psychology Today. Check out these articles are more here.
Thank you iWi 
Thank you iWi for generously sponsoring new team jerseys for two youth soccer teams in Kilifi, Kenya! 
Share this