[Forward Mag] Meet Underdogs United & Founder Stephen Gabauer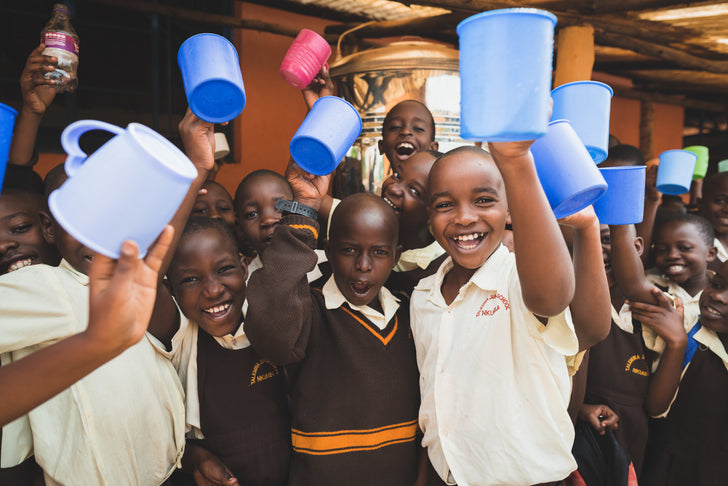 Introducing, Stephen Gabauer, Founder of Underdogs United. Stephen is originally from Pittsburgh, PA and has lived and worked abroad in Germany, Scotland, and Kenya for 6 of the last 8 years. We partnered Goal Five Athletes Lauren Barnes, Gina Lewandowski, and Jasmyne Spencer with Stephen and Underdogs United for their Global Jersey Exchange. 
Why did you start Underdogs United?
Underdogs United was founded on the belief that sports can unite global communities to solve global challenges. Through our Global Jersey Exchange, we've partnered with over 100 athletes from 15 countries and 20 leagues to prove just that.
In my my previous work with Komaza, a sustainable forestry company in Kenya, I became fascinated with impact investing and social business. I also became aware of the safe drinking water crisis and the fact that over 90% of schools in Kenya do not have access to safe drinking water. I wanted to play an active role to help. Blending various elements from my background in the international sports industry, global health, and sustainable business, Underdogs United was born.
Where did the idea for the Global Jersey Exchange come from?
We wanted to leverage the popularity of the jersey exchange tradition with pro athletes to address one of our most critical global issues - safe drinking water. So we designed our Global Jersey Exchange as a win-win-win transaction. The athlete gets a unique, handcrafted and personalized jersey. The highest bidder gets a piece of memorabilia and donates to our safe water initiative. A group of six tailors in Kenya are hired to produce the jerseys and rural schools in the area receive life-changing technology: filtration systems for their water supply. We're grateful that so many athletes jumped on board with the vision of the initiative. It's been amazing to see it all come to fruition in the past months.
Read the full article in Forward Mag.
Share this