Underdogs United: Our Purpose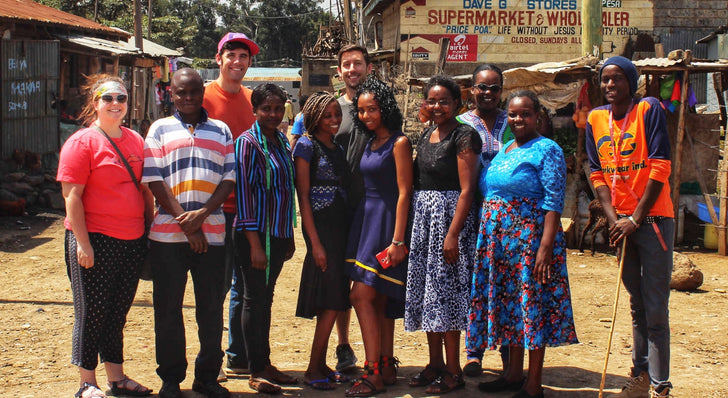 Who Are We?

Underdogs United is a mission-driven company that helps athletes exchange their jerseys for impact and designs sports-inspired streetwear with clean water solutions stitched in.

Why Do We Do What We Do?

Environmentally conscious effort and compassion inspire our strategies and are at the heart of all of our work. Water-borne illnesses take the lives of hundreds of thousands of children across the globe each year. This epidemic is particularly dire in Kenya, where 90% of students are without clean drinking water in their schools. In-school disease transmission accounts for nearly half of all transmissions among children. Lack of safe water is deadly threat to human life and is responsible for over half a million annual deaths in Kenya alone.

Your support gives a child in need safe drinking water for a minimum of two years, helping us protect their lives, provide them with healthier, safer environments in which to learn, and empower them to go on to share their knowledge and skills with the world. 

Our goal is to reach over 10,000 children in rural Kenya with safe drinking water by the end of 2019 with the support of the athletes we've partnered with and Underdogs United apparel sales.


How Are We Helping?

By purchasing Underdogs United apparel, you ensure that a child in Kenya receives access to a vital resource: clean water. Through our partnership with Impact Water, we fund the purchase, delivery, installation and maintenance of water purification systems for schools in Kenya. Each time you buy a jersey, we invest in solutions that provide Kenyan schools with safe, drinkable water, directly reducing the chances of death and disease for young students.

Fueled by your support, our reach extends further still. In the same communities where all of our design and stitching is done, we employ local artisans at fair wages for their work. We support many small business owners in Kenya and make long-term commitments to positively affecting the livelihoods of our partners there.

We understand that many communities around the world lack access to clean water and face other critical challenges, and we plan to scale our efforts as we grow to address other important health, environmental, and social issues through our work.

About the Global Jersey Exchange 

Inspired by the popular jersey exchange tradition in international sports, we created the Global Jersey Exchange, our own version of the tradition that addresses UN Sustainable Development Goal #6: the basic right to safe drinking water for all people. Athletes from all over the world exchange signed jerseys to make an impact. We auction the jerseys to fund water purification systems for rural Kenyan schools.

100% of proceeds from these jersey auctions are dedicated to the safe drinking water initiative, and profits go directly to our partner, Impact Water. We give each participating athlete a Kenyan-designed jersey in exchange for the signed Jersey they donate to auction. We don't profit from these auctions, and only recover the costs to maintain the program and pay our tailors a fair wage. Because of the success of this program, we are excited to launch a new, sports-inspired, Kenyan-designed apparel line alongside this initiative.
Our Impact
We see every facet of our company as an opportunity to make a difference. While there are many cheap solutions to manufacturing, we are committed to bringing those jobs straight to the communities we seek to empower, and the quality of their work speaks for itself. Skilled tailors create every article of clothing we sell, and in turn support themselves and their families. This is Bekaka, who specializes on the Underdogs United hockey jerseys.



Every Child Deserves the Right to Clean Water
This image shows the impact that just one purification system can make within a community. With clean drinking water no longer on their minds, children can focus on things like school work, sports, or learning a new talent.


We thank you, sincerely, for supporting us to help address critical health issues and make a positive impact in our partner communities in Kenya.


Share this